The Professional Coin Grading Service will display the "worst of the worst" collection of Morgan dollars during the ANA 2014 Chicago World's Fair of Money, held August 5 to 9.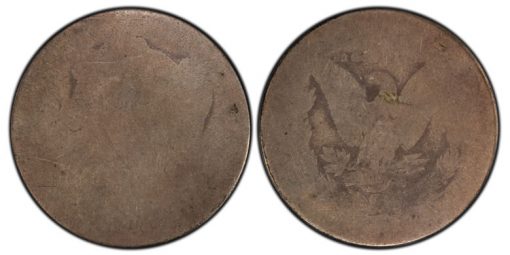 These coins, dubbed the "End of the Trail VIII Collection," are the lowest graded basic set of Morgan dollars, making them the finest of their kind in the PCGS Set Registry®.
This collection "has a Poor weighted grade point average of only 1.130. It is the all-time finest, or in this case, the worst-of-the-worst basic Morgan dollar set in the Low Ball category," said PCGS President Don Willis. "While collectors have a lot of fun with the Low Ball sets, remember that it often is just as difficult and exciting to build a low grade set as it is to assemble a high grade collection."
Of the 97 coins, 87 of them are graded Poor (PCGS PO-1) and the other 10 are graded Fair (PCGS FR-2).
"PCGS launched the Low Ball registry category in 2007 as a fun and challenging way for collectors to compete to see who has the lowest graded coins," said BJ Searls, Collectors Universe Set Registry & Special Projects Director. "It's much harder than you would think, but there are now 825 registered Low Ball sets of U.S. coins."
The End of the Trail VIII Collection can be viewed online at www.pcgs.com/setregistry/alltimeset.aspx?s=82663.
To see these worst of the worst Morgan dollars in person, stop by the PCGS booth (#701) at any time during the upcoming ANA convention. Free, educational brochures about the collection will be available while supplies last. The brochure includes illustrations of the top ten favorite low-grade Morgan dollar coins of the set's owner, collector Mike Hoyman of Alaska.
Hoyman's favorite, according to PCGS and pictured above, is an 1878 eight tail feathers variety that is missing more than 99% of the obverse but has enough reverse design remaining to distinguish the eight feathers. It is graded PCGS PO-1.
For additional information about PCGS and its services, visit www.PCGS.com.