A new series entitled "Gods of Olympus" debuts from the Perth Mint of Australia with today's release of the 2014 Zeus High Relief 2 oz Silver Coin.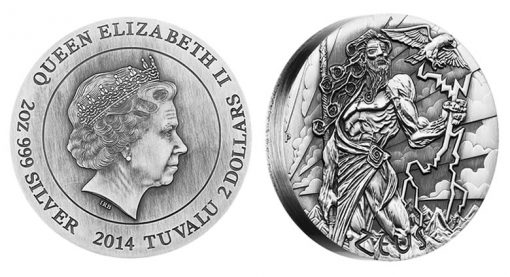 Each is composed of two ounces of .999 fine silver and features the likeness of the mythical god Zeus on its reverse. An extremely limited mintage of 1,500, an antique finish and rimless design add to the desirability of the coin.
"In ancient Greek mythology, Zeus was worshipped as the supreme ruler of Mount Olympus and the Pantheon of gods that lived there," describes a release from the Perth Mint of Australia. "As a first for The Perth Mint, the 2oz silver coin is struck in high relief to a rimless format with an antique finish, capturing the fine details of Zeus."
Future program releases are scheduled to depict Poseidon and Hades.
Designs and Specifications
The 2014 Zeus High Relief 2 oz Silver Coin bears a reverse design by Perth Mint artist Tom Vaughan. In the image, the mythical gold is shown against a stormy sky holding a thunderbolt in his outstretched arm and a scepter behind him. An eagle flies over the rimless design. 'ZEUS' is inscribed below with the Perth Mint's 'P' mintmark to the left.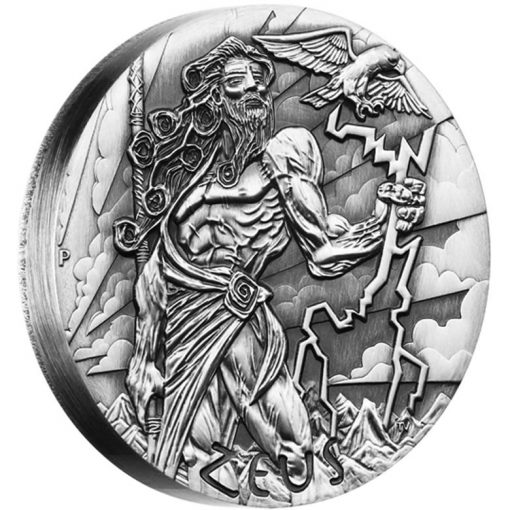 These coins are struck as legal tender of the island nation of Tuvalu. This is indicated on the obverse with the inscriptions of 'TUVALA' and '2 DOLLARS.' Additional inscriptions include 'QUEEN ELIZABETH II,' '2014' and '2 oz 999 SILVER.' All encircle the Ian Rank-Broadley effigy of Queen Elizabeth II.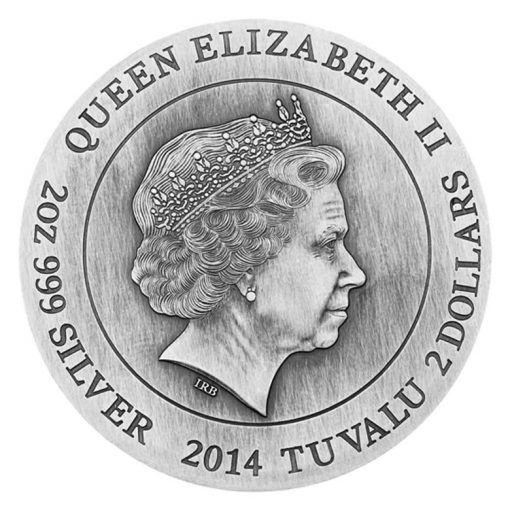 The minimum gross weight is 62.27 grams with a diameter of 40.50 mm and a thickness of 6.00 mm.
Each is housed in a round wooden display case with added detailing on the lid. An illustrated shipper and Certificate of Authenticity are also included.
Initial pricing is listed as AUS $162.73, or US $142.67, with the entire mintage likely to sell out fast.
Orders may be placed directly from The Perth Mint website at http://www.perthmint.com.au, with the product page found via
this affiliant link.