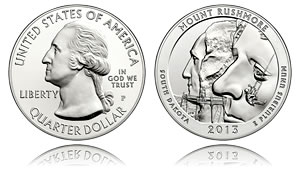 Gold turned higher for the first time in three sessions Monday. The gain was modest, supported by a weaker U.S. dollar.
Gold for December delivery tacked on $1.50, or 0.1%, to close at $1,314.70 an ounce on the Comex division of the New York Mercantile Exchange. Trading action occurred between intraday levels of $1,310.80 and $1,322.40.
"The dollar's weakness is supporting gold," Adam Klopfenstein, a senior market strategist at Archer Financial Services Inc. in Chicago, said in a telephone interview according to Bloomberg News. "There are some people who are still stocking up on physical gold."
Gold fell 2.9% last week after scoring two straight weekly gains of 2.9% and 3.7%. It ended October with a loss of 0.3%.
Silver was an outlier Monday, falling as other precious metals gained. Silver for December delivery shed 14 cents, or 0.6%, to settle at $21.70 an ounce. Prices ranged from $21.61 and $21.94.
Last week, silver declined 3.5%. Prices dived 4.9% on Thursday alone, closing out October with a pared gain of 0.7%. Silver has dropped for three consecutive sessions.
PGM's scored a second straight session of gains. In their Monday closings:
January platinum settled up $4.30, or 0.3%, to $1,456.20 an ounce. It traded from $1,447.70 to $1,458.70.

Palladium for December delivery surged $11.25, or 1.5%, to $749.50 an ounce. Prices ranged from $738.25 to $749.85.
Last week, platinum and palladium logged respective losses of 0.3% and 1.3%.
London Fix Precious Metals
London precious metal fixings mostly moved higher Monday. The exception was platinum as it remained unchanged. In contrasting Friday PM to Monday PM London fix prices:
Gold gained $13.75, or 1.1%, to $1,320.50 an ounce,
Silver added a dime, or 0.5%, to $21.85 an ounce,
Platinum was flat $1,453 an ounce, and
Palladium rose $8, or 1.1%, to $745 an ounce
Last week in London, gold slipped 3% and silver lost 2.7% while platinum gained 0.9% and palladium added 0.5%.
US Mint Bullion Sales in November
U.S. Mint bullion sales were spread across four different coins on Monday. In total ounces, American Gold Eagles jumped 5,500, American Gold Buffalo coins added 500 and America the Beautiful Five Ounce Silver Bullion Coins gained 35,000.
Monday marks the debut of the 2013 Mount Rushmore Five Ounce Silver Bullion Coin. First-day sales totaled 6,000 coins or 30,000 ounces. The U.S. Mint sells its bullion coins through a network of distributors, which means the new Mount Rushmore silver coins should be available for order through many precious metals and coin dealers.
In related coin news, the Mount Rushmore quarter was also released into circulation on Monday and the U.S. Mint began selling rolls and bags of them.
Back to bullion and in coin totals, the latest daily, November and year-to-date United States Mint bullion sales figures are listed below.
American Eagle and Buffalo Bullion Sales (# of coins)
Monday / Week-To-Date Sales
Last Week
November Sales
YTD Sales
$50 American Gold Eagle Bullion Coins
5,500
10,500
8,500
654,500
$25 American Gold Eagle Bullion Coins
0
0
0
56,000
$10 American Gold Eagle Bullion Coins
0
0
0
114,000
$5 American Gold Eagle Bullion Coins
0
5,000
0
500,000
$50 American Buffalo Gold Bullion Coins
500
3,000
500
218,500
White Mountain 5 oz. Silver Bullion Coins
Sold Out
35,000
Perry's Victory 5 oz. Silver Bullion Coins
0
0
0
26,200
Great Basin 5 oz. Silver Bullion Coins
0
0
0
27,200
Fort McHenry 5 oz. Silver Bullion Coins
1,000
600
1,000
29,200
Mount Rushmore 5 oz. Silver Bullion Coins
6,000
0
6,000
6,000
American Silver Eagle Bullion Coins
0
701,000
0
39,175,000