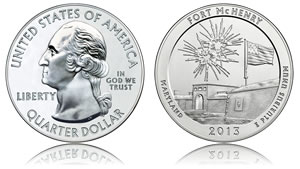 Gold futures on Monday slipped after briefly topping $1,400 an ounce. Silver, on the other hand, extended its winning streak to three sessions to close atop $24 an ounce and notch a four-month high.
Gold for December delivery declined $2.70, or 0.2%, to finish at $1,393.10 an ounce on the Comex division of the New York Mercantile Exchange. The precious metal traded from an intraday low of $1,388.40 to a high of $1,407. A firmer U.S. dollar pressured prices later in the day.
"The strength in the dollar is keeping gold weak," Michael Smith, the president of T&K Futures & Options in Port St. Lucie, Florida, said in a telephone interview. "People want clarity from the Fed on the timing of the tapering."
Gold prices on Friday soared $25 to an 11-week high, and that boosted the metal's gain last week to 1.8%.
"We are generally coming out of the summer doldrums and people are looking for gold trade ideas," Reuters quoted a Hong Kong-based precious metals trader. "We are in the aftermath of a highly distressed slowdown so people still see some value in it, at least as a trade if not a longer term investment."
Silver for September delivery rallied 27.2 cents, or 1.2%, to settle at $24.01 an ounce. Prices ranged from $23.80 to $24.43. The close was the highest since April 30. Prices on Friday rallied 70.3 cents to lift silver's weekly gain to 1.8%.
In PGMs, platinum climbed for a third consecutive session while palladium logged its second straight loss. In their breakdowns on Monday:
October platinum gained $2.90, or 0.2%, to $1,544.50 an ounce, trading between $1,531.10 and $1,550.80.

Palladium for September lost $4.80, or 0.6%, to $746.05 an ounce, ranging from $743.10 to $755.
Last week, platinum added 0.9% and palladium declined 1.6%.
London Fix Precious Metals
In London, markets were closed for a national holiday. London Fix precious metals prices on Friday were:
Gold at $1,377.50 an ounce,
Silver at $23.06 an ounce,
Platinum at $1,538 an ounce, and
Palladium at $752 an ounce
Higher last week was gold by 0.6%, silver by 1% and platinum by 0.9%. Palladium declined 1.3%.
U.S. Mint Bullion Sales
Nearly every United States Mint bullion product advanced in starting the week Monday. Gold coins rose 5,000 ounces. Silver coins rallied by over 1.2 million ounces for one of their best days of the year. The one-day total surpasses last week's solid tally of 865,500 ounces. In notables today for U.S. Mint silver products:
Sales began for the 2013 Fort McHenry Five Ounce Silver Bullion Coin, the fourth of five 2013-dated releases in the series of America the Beautiful Five Ounce Silver Bullion Coins. United States Mint distributors ordered 10,100 coins or 50,500 ounces, for the highest ATB bullion start of the year. The three other America the Beautiful coins also added to their totals.

American Silver Eagles soared by 1.179 million, skipping over the 32 million mark to land above 33 million in year-to-date sales. Until Monday, the quickest the level had been reached was in record year 2011, but then it did not happen until October 1, 2011.
United States Mint bullion sales on the day, the week, the month and year-to-date follow.
American Eagle and Buffalo Bullion Sales
Monday / Week-To-Date Sales
Last Week
August Sales
YTD Sales
$50 American Eagle Gold Bullion Coins
3,500
3,500
8,500
596,000
$25 American Eagle Gold Bullion Coins
0
0
1,000
48,000
$10 American Eagle Gold Bullion Coins
2,000
4,000
6,000
100,000
$5 American Eagle Gold Bullion Coins
0
0
5,000
455,000
$50 American Buffalo Gold Bullion Coins
1,000
4,000
9,500
189,500
White Mountain 5 oz. Silver Bullion Coins
1,100
100
1,200
31,100
Perry's Victory 5 oz. Silver Bullion Coins
1,100
1,300
2,700
23,500
Great Basin 5 oz. Silver Bullion Coins
2,800
1,700
4,500
21,900
Fort McHenry 5 oz. Silver Bullion Coins
10,100
N/A
10,100
10,100
American Silver Eagle Bullion Coins
1,179,000
850,000
3,625,000
33,075,000
Figures above are in the number of coins sold, not in ounces.