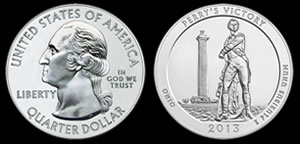 Gold futures on Tuesday continued to swing through $1,400 an ounce. The precious topped the level on Thursday for the first time in over two weeks, dropped below it on Friday, reclaimed it Monday and then settled under it again on Tuesday.
Gold for August delivery declined $14.70, or 1.0% to finish at $1,397.20 an ounce on the Comex in New York. Prices ranged from an intraday low of $1,388.10 to a high of $1,414.80.
"From a short-term perspective, there is no strong reason to buy [gold] or sell it right now," MarketWatch quoted Richard Gotterer, managing director at Wescott Financial Advisory Group.

Gold is likely to "continue on this rocky up one day, down one day path, with no clear direction until there's a catalyst for it."
Gold prices advanced $18.90, or 1.4%, on Monday when the dollar weakened.
Silver for July delivery shed 31.2 cents, or 1.4% to $22.409 an ounce, ranging from $22.225 to $22.730. In the previous session, silver surged 47.8 cents, or 2.2%.
In PGM futures:
July platinum lost $6.30, or 0.4%, to $1,491.10 an ounce, trading between $1,480.50 and $1,500.40.

Palladium for September delivery fell $8.00, or 1.1%, to $751.05 an ounce, ranging from $746.10 to $759.90.
In the prior session, platinum gained 2.4% and palladium rose 0.7%.
London Fix Precious Metals
London precious metals fixings were mixed with mostly modest daily changes. In contrasting the Monday PM to Tuesday PM London Fix prices:
Gold slipped $3.00, or 0.2%, to $1,399.50 an ounce,
Silver edged up 8.0 cents, or 0.4%, to $22.51 an ounce,
Platinum declined $1.00, or 0.1%, to $1,486.00 an ounce, and
Palladium fell $4.00, or 0.5%, to $751.00 an ounce
US Bullion Coin Sales in June
Sales increased Tuesday for each type of United States Mint bullion product. U.S. Mint authorized purchasers ordered a total of 8,000 ounces in gold coins and 238,500 ounces in silver coins.
For the silver coins, 40,000 ounces (8,000 coins) came from newly released Perry's Victory Five Ounce Silver Bullion Coins. This is the second of five 2013-dated America the Beautiful Five Ounce Silver Bullion Coins. The first release honoring White Mountain National Forest scored opening sales of 44,500 ounces or 8,900 coins.
The following are daily, June and year-to-date bullion coin totals as published by the United States Mint.
American Eagle and Buffalo Bullion Coin Sales
Tuesday Sales
Last Week
Week-To-Date / June
YTD Sales
$50 American Eagle Gold Bullion Coins
7,000
11,500
10,000
505,500
$25 American Eagle Gold Bullion Coins
0
0
0
42,000
$10 American Eagle Gold Bullion Coins
0
2,000
0
78,000
$5 American Eagle Gold Bullion Coins
0
60,000
20,000
380,000
$50 American Buffalo Gold Bullion Coins
1,000
1,500
3,000
147,500
White Mountain 5 oz. Silver Bullion Coins
0
2,500
0
25,800
Perry's Victory 5 oz. Silver Bullion Coins
8,000
0
8,000
8,000
American Silver Eagle Bullion Coins
198,500
858,500
782,000
22,550,500
Figures above are in the number of coins sold, not in ounces.