The world's leader in rare coin authentication and grading — Professional Coin Grading Service (PCGS) — has opened a new corporate office and grading center in Hong Kong.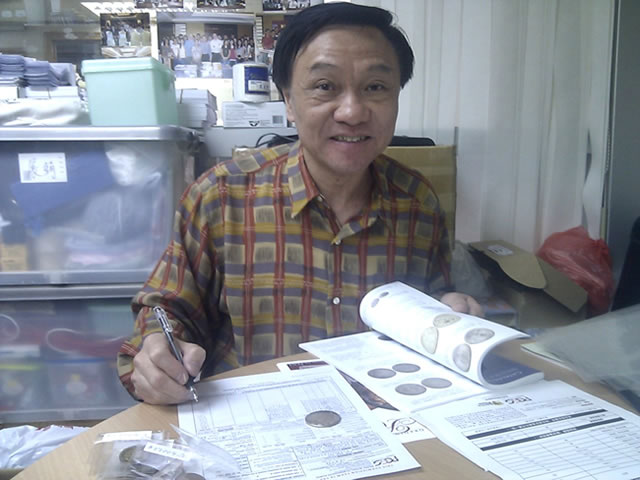 PCGS also will be accepting submissions from collectors and dealers at the Hong Kong International Coin Convention & Antique Watch Fair (HICC) at the Holiday Inn Golden Mile in Kowloon, August 24 – 26, 2012. Coins can also be submitted to PCGS there during the pre-show, August 21 – 23.
Everyone submitting coins to PCGS for certification at the HICC show will receive a free, five-power magnifying glass loupe to help them enjoy and learn about coins.
Additional information about HICC and the PCGS's services at the show is available online at www.PCGSAsia.com/HongKongCoinShow.
"For 26 years since its founding, PCGS has provided safety, security and value. PCGS offers an unlimited lifetime guaranty of authenticity, and certification increases your coin's value and liquidity," said Don Willis, PCGS President.
For example, a China Year 23 (1897) Pei Yang Arsenal 50 cent with a L&M Catalog value of $5,000 in brilliant uncirculated condition sold for $77,675 USD at a Hong Kong auction in April after it was certified by PCGS as Mint State 64.
"The PCGS on-site grading at last April's Hong Kong show was a great success," said well-known Hong Kong dealer Ma Tak Wo of Ma Tak Wo Numismatic Trading Co. Ltd., co-sponsor of the Hong Kong show with A. H. Baldwin & Sons Ltd.

Mr. Ma stated: "The opening of the PCGS grading center in Hong Kong will definitely be taking grading service to a new level with year-round lower fees and shorter turn-around time. It will be a great convenience and service to collectors and dealers in Asia."
Since its founding in 1986, Professional Coin Grading Service experts have certified over 24 million coins with a total market value of over $26 billion. PCGS represents the industry standard in third-party certification. PCGS is a division of Collectors Universe, Inc. (NASDAQ: CLCT).
For additional information about the new PCGS Hong Kong Submission Center, go to www.PCGSAsia.com, call PCGS Customer Service at +1 949-833-0600 (English) or +825 396 06570 (Chinese), or email info@pcgsglobal.com.