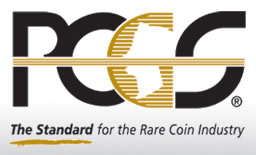 Effective August 1, 2010, Professional Coin Grading Service (PCGS) will begin offering "Plus" (+) designations for all qualified coins submitted in the Regular, Express and Walkthrough service levels.
The enhancements for these services will be offered at no additional charge.
"The introduction of PCGS Secure Plus™ three months ago has dramatically changed the grading landscape," said Don Willis, President of PCGS, a division of Collectors Universe, Inc. (NASDAQ: CLCT).
"Since our initial announcement we have received suggestions from many PCGS Authorized Dealers and members of the PCGS Collectors Club telling us what changes they'd like to see in Secure Plus and Standard grading services. As part of our continuing effort to align our interests,  we have made enhancements to both services."
Starting with next week's pre-ANA convention show in Boston, PCGS will be offering Plus grades on Standard Show Express, Show Economy and Show Gold services, with no additional charge.
"You need do nothing different to take advantage of these changes. Simply complete your Standard submission form as always, and your cons will be eligible for Plus grading," Willis explained.
Also effective August 1, 2010, PCGS will begin offering Secure Plus for Regular service level submissions. This will be an additional $15 fee over Standard Regular service level pricing. A new Secure Plus submission form will be available in Boston.
"Secure Plus has added tremendous value to the marketplace and will continue to do so with the introduction of the PCGS Coin Sniffer™ later this fall. We'll have more information about that, as well information about additional mobile applications for PCGS online services, at the PCGS Set Registry luncheon during the ANA World's Fair of Money convention in Boston (www.World'sFairOfMoney.com)," said Willis.
PCGS will provide on-site authentication and grading services at the ANA show including show specials for on-site submissions. TrueView™ photography services will be available at the ANA from Tuesday through Friday, August 10 to 13. Visitors to the PCGS booth (#105) will see a special display of some of the finest known proof Half Cents, Large Cents, Indian Head Cents and matte proof Lincoln Cents from the award-winning ESM Collection.
PCGS will accept Show Service submissions during the ANA World's Fair of Money until 5 p.m., Friday, August 13, and all other submission levels, excluding bulk, through mid-afternoon on Saturday, August 14.
"As the world's leading grading service, PCGS is committed to offering the most complete grading options that address your needs," Willis stated.
About PCGS
Since 1986, PCGS experts have authenticated, graded and certified more than 20 million coins from around the world with a declared value of over $20 billion. For additional information, visit www.PCGS.com or call PCGS Customer Service at (800) 447-8848.