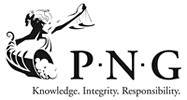 (Waterville, Ohio) — A Northern Ohio teenager who discovered the joys of numismatics three years ago from his father's long-ago coin collection is the recipient of the Professional Numismatists Guild's 2010 Young Numismatist scholarship.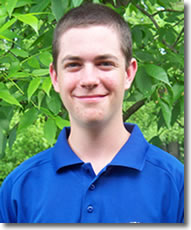 Michael Pedro, 17, of Waterville, Ohio, will receive airfare and tuition from PNG to attend one of the week-long American Numismatic Association Summer Seminar sessions in Colorado Springs, Colorado.
A member of the Toledo Glass Center Coin Club, he will be a senior this fall at Anthony Wayne High School in Whitehouse, Ohio and plans to attend Ohio State University to major in business.
Michael began collecting coins in 2007 with the help of his father, Tim Pedro.
He said that his father and a member of the local coin club, George Schlumbohm, encouraged him to apply for the YN scholarship, and his mother, Karen Pedro, was always helpful in proof reading the essay he submitted.
In his scholarship application to PNG, Michael wrote: "…during my freshman year of high school, I read an article in the local newspaper regarding coin collecting… I showed my dad the article and asked him if he collected coins when he was younger.

He said he did and we went up to our attic and found three big boxes full of coins ranging from Matron Head Pennies to Morgan Dollars…. My dad's coin collection sparked my interest to start my own collection and also has given us an opportunity to spend quality time together."
According to Michael's father, those boxes had been unopened in the attic for about 15 years until they were brought down for Michael and his three brothers to examine.
Michael said he enjoys collecting Indian Head and Lincoln/Wheat cents, and is looking forward to attending the ANA Summer Seminar classes on the campus of Colorado College, site of the ANA headquarters.
"I'd like to improve my coin collecting skills and learn how to grade. I'm excited about meeting other collectors and learning from them," he explained.
Michael's parents are delighted he won the scholarship.
"We're very pleased for him. He works hard, and members of the (Toledo Glass Center Coin) club have given him good direction and shared their knowledge about collecting," said Tim Pedro who started collecting coins when he was 10 or 11.
"My older brother, Sonny, got me involved. Sonny always went through our Mother's change when she returned from the grocery store, and one day he found a 1942 over 1 Mercury dime. Jackpot! We also had a neighbor who owned gumball vending machines, and he'd let us look through his pennies and roll them up to take to the bank," recalled Pedro.
"This is the sixth year the PNG has awarded a YN scholarship for the ANA Summer Seminar," said PNG Executive Director Robert Brueggeman.
"PNG member-dealers are proud to encourage young collectors and nurture their continuing interests in the hobby. Four PNG member-dealers are among the outstanding faculty who will be teaching at this year's Summer Seminar sessions," said PNG President Paul Montgomery.
About PNG
Founded in 1955, the PNG is a nonprofit organization composed of many of the country's top rare coin and paper money dealers who must adhere to a strict Code of Ethics in the buying and selling of numismatic merchandise. For additional information and to locate your nearest PNG member-dealer, call (760) 728-1300 or visit online at www.PNGdealers.com.