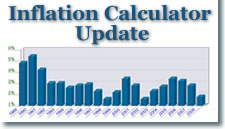 Even though energy prices were flat in March, the cost of living in America rose slightly during the month as more expensive fresh fruits and vegetables lifted consumer prices, according to a government report released Friday.
"The seasonally adjusted increase was mostly due to an increase in the fresh fruits and vegetables index, which rose 4.6 percent in March and accounted for over 60 percent of the all items increase," the Labor Department said in its report.
Consumer prices inched 0.1 percent higher in March after a flat reading in February, reflecting tame inflation.
However, inflation did rise over the past year mainly due to higher energy costs. Most striking, gasoline prices have soared 41.4 percent from last year. Energy prices as a group are up 18.3 percent from a year ago. The government reported that US inflation increased 2.3 percent in the past 12 months.
Excluding volatile food and energy costs, so called core consumer prices or the core inflation rate was unchanged in March, but up 1.1 percent from a year earlier. Still, that was the smallest gain since 2004 and well within Federal Reserve's comfort range of 1-2 percent.
Gold is often purchased as a hedge against inflation. But March's modest inflation reading was essentially a non factor in the day's trading, with a weaker dollar, higher crude prices and increased demand cited as sparks in the day for the yellow metal's rise. New York gold for June delivery advanced $6.20, or 0.5 percent, to $1,159.60 an ounce.
Consumer prices in March
Several price figures for the month follow:
Fuel oil prices added 0.7 percent after falling 2.4 percent in February. They are up 27.2 percent on the year.
The cost of electricity rose 2.1 percent.
New vehicles prices rose 0.1 percent for the second straight month. .
Gasoline prices fell 0.8 percent after retreating 1.4 percent in February.
Natural gas prices fell 0.7 percent after soaring 3.9 percent in February.
U.S. Inflation Calculator Update
Using the Labor Department's most recent Consumer Price Index data, the CoinNews Inflation Calculator shows how consumer prices have changed over the years. By entering any two dates from 1913-2010 and a dollar amount, the calculator measures the buying power of the dollar over time. Inflation over the years can be seen with these few calculator examples:
An item purchased in 1913 for $1 would now cost $21.98
An item purchased in 1950 for $10 would now cost $90.30
An item purchased for $20 in 1985 would now cost $40.45
Mixed dates may also be used with the Inflation Calculator. As examples:
An item purchased today for $500 would have cost $123.60 in 1975
An item purchased for $1000 in 1980 would have cost $1,586.17 in 1990
Of course, not all "goods and services" rise or fall in tandem with inflation rates. For example, many computers when adjusted for inflation are actually less expensive today (and do more) compared to years ago.