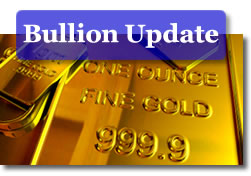 Trees Grow on Mars – Photo Inside!
Good Morning,
Gold prices showed additional firmness overnight and early this morning. For the most part, bullion prices managed to remain above the $1,100 an ounce mark as additional weakness pushed the U.S. dollar to near 80.50 on the trade-weighted index and as European stocks edged higher, reflecting a bit of a fresh resurgence in risk appetite.
"Recovery has thus far mainly been fueled by a slight — and mostly technical — bounce in the EUR/USD pair and some short covering," said Matthias Detremmerie, founder of Goldessential.com. The recovery in gold still needs to break above last week's high around $1,131.50 before chartists would agree that further upside is likely. On the other hand: "To the downside, any manifest gold price weakness below the $1,088.00 an ounce level might likely to invoke fresh liquidations."
New York spot bullion dealings opened the final session of the week (and of February for that matter) on a bit of a mixed note this morning, as further cues were being sought following the imminent release of US GDP data. Gold started with a $1.80 per ounce gain, and was quoted at $1108.40 basis spot bid while silver gained two pennies to open at $16.12 the ounce.
Platinum declined $3 to $1528.00 but palladium rose $5 to climb to $426.00 per troy ounce. Rhodium marked time at $2430.00/ ounce at last check. All of this, as against a 1.357 tick on the EUR/USD pair, the dollar index improving a tad at 80.65, and crude oil at $78.18 –up one penny per barrel.
US GDP data was revised upward, to 5.9% as the American economy grew faster in Q4 than previously reported-mainly on slower inventory cuts. On the other hand, final sales as reported by the Commerce Dept. were weaker. The data proved dollar-friendly in the immediate period following its release, but gold prices turned higher anyway and were seen gunning for $1115 at last check, amid better risk appetite and book-squaring activity.
Two rather important developments kept traders busy in the gold markets during the overnight hours. The first item of interest concerns gold, silver and platinum import duties. According to Business Week, India — the world's largest gold bullion consumer- raised the tax on gold and silver imports by 50% each "to reflect higher global prices for the precious metals" but has also raised something else in the process: major doubts as to what the country's import levels of bullion may now amount to for 2010 and beyond, in the wake of the steep hikes.
Having to pay another 300 rupees per 10 grams of gold and 500 more rupees per each kilo of silver is something that is likely to deter a sizeable number of buyers from the metals — unless perhaps global market prices for the yellow and white metals decline significantly. The move to raise the duty could not come at a worse time for the Indian bullion markets, as last year's imports were already the lowest since the liberalization (12 years ago) of imports due to soaring bullion prices, higher duty, and surging scrap metals flows. Local market officials were quick to chime in on the clearly negative effects of the duty hike:
"The government has raised the tax on gold and silver for two years in a row and that's not going to encourage consumption with prices at such high levels," Suresh Hundia, president of the Bombay Bullion Association, said in an interview from Mumbai. The "decline in imports will be steeper this year because of the increase in duties." Imports of gold this year may decline to 250 tons to 300 tons, from 343 tons in 2009, while that of silver may fall to 1,000 tons from 1,350 tons, Hundia said. Gold purchases this month are estimated at 28 to 32 tons, Mr. Hundia said."
The other market story of import overnight was the finding that yesterday's "China to Buy Half of IMF Gold" story was…not a story at all, so much as…wishful thinking.
We had our doubts about the Pravda story from the moment it hit the wires and actually refused to post it on Kitco News after confirming its…unconfirmed nature with our sources overseas. Kitco reporters also called the IMF — which, naturally, declined to comment on the matter. Nevertheless, the rumor had some legs and may have contributed to additional firmness in gold prices during Thursday's trading session.
Gold bulls were quick to jump on the fabrication whilst ignoring for a moment that it would have contradicted the irrefutable claim of one of their very own that India (!) had actually already bought the stuff from the IMF. Ah, what excitement! Then again, please consider Pravda. A 'news' site that boldly proclaims- on the same page that carried the IMF gold story- that: "NASA probe finds trees on Mars." Complete with pictures, mind you.
Well, Reuters came to the rescue of mal-informed readers and starry-eyed wishful thinkers who had been exposed to the same story by Rough & Polished over in Moscow: "The author of an article that said China had confirmed it would buy 191.3 tons of gold from the International Monetary Fund said on Friday she didn't have official sources for her story.
Rough & Polished, a Moscow-based industry website, reported China had "confirmed its decision to acquire 191.3 tons of gold auctioned by the International Monetary Fund," which helped push prices up on Friday.
Contacted by Reuters, the author of the Rough and Polished story, Nadezhda Shagrova, who works as a tour guide and journalist in Shanghai, said she did not have any official information to back up her story.
"The source for the story? Well, that's been written about in lots of places. I mean, Xinhua news agency wrote about that and other official Chinese sources, lots of them. Why are you asking?"
Told that gold prices were moving on her story, she said: "No, no, there's just no way that could be because of my article."
No, of course there is no way, Nadezhda. Just try to get the facts straight next time. But, did you know that bikini models risk their health by wearing G-strings? So says Pravda. And now, for something completely…the same: trees on Mars! We kid you not. April first is at least a month away…but the silliness is rising faster than fresh dough. Jim Rogers denies having said this week that the British Pound is on the verge of collapse.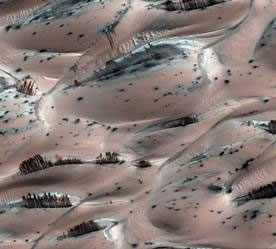 Happy Trading. Pleasant Weekend.
Jon Nadler
Senior Analyst
Kitco Metals Inc.
North America
Websites:
www.kitco.com
and
www.kitco.cn
Blog:
http://www.kitco.com/ind/index.html#nadler
---
Check out other site market resources at Bullion Prices, US Silver Coins Values and the US Inflation Calculator which easily finds how the buying power of the dollar has changed from 1913-2010.