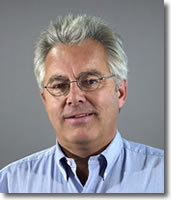 (Newport Beach, California) – Examples from the Professional Coin Grading Service (PCGS) Counterfeits Reference Collection will be displayed during the Central States Numismatic Society convention, April 30 – May 2, 2009, in Cincinnati Ohio.
PCGS will also offer on-site authentication and grading services for collectors and dealers submitting coins for certification at the show.
PCGS President Don Willis will be available at the PCGS table (booth #12) to informally examine your coins and chat during two Meet the Expert sessions, Thursday, April 30, from 1 p.m. to 3 p.m., and Friday, May 1, from 11 a.m. to 1 p.m.
"I enjoy meeting the many collectors and dealers who visit the PCGS table for a personal consultation at various shows. There are always interesting coins to see and interesting people in the hobby to meet," said Willis.

"I've also heard many compliments from visitors who viewed portions of the PCGS Counterfeits Reference Collection at recent shows. It's such an important educational tool."
PCGS representatives will be available at the PCGS booth to answer questions about products and services, and to accept submissions for all levels of service, excluding bulk submissions.
The 70th Anniversary CSNS Convention will be held in the Duke Energy Center, 525 Elm St., in downtown Cincinnati. Public hours are Thursday, April 30, from 1 p.m. to 6 p.m.; Friday, May 1, from 10 a.m. to 6 p.m., and Saturday, May 2, from 10 a.m. to 5 p.m.
Additional information about the CSNS convention is available at www.CentralStates.info.
About PCGS
PCGS is a division of Collectors Universe, Inc. (NASDAQ: CLCT). For additional information about PCGS services, call (800) 447-8848 or visit online at www.PCGS.com.
# # #