Gold and platinum were dragged under Thursday, as fund liquidation and a rising U.S. dollar provided no mercy. Gold touched below $700 for the first time since September of 2007 and platinum tumbled to its lowest level in more than four years. New York gold and platinum futures plunged 2.8 and 5.2 percent, respectively. Silver inched slightly higher by 0.4 percent.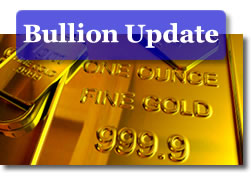 December crude oil rose $1.09, or 1.6 percent, to close at $67.84 per barrel. The recovery comes a day after oil set it lowest level in more than 16 months. Expectations are that members of the Organization of the Petroleum Exporting Countries (OPEC) will announce a decision to cut production levels in their meeting scheduled for Friday.
December silver managed a small 4 cent gain to close at $9.50 an ounce.
January platinum plunged $44.60 to end at $812.60 an ounce. Concern that a global economic slowdown may further reduce demand was a cited negative catalyst for its decline.
Gold for December lost another $20.50 to settle at $714.70 an ounce. It reached as low as $695.20 an ounce. The yellow metal has fallen in ten out of eleven sessions, and last closed positive on Monday.
"Bullion prices dipped to under $700 for the first time this year. If we can say one good thing about today's continuing price rout, it is that it might not end with the metal closing in the 600's," said senior analyst Jon Nadler at Kitco Bullion Dealers.

"An ugly, unmitigated disaster, this. And this morning, as well as this afternoon the metal continued to fall despite an easing dollar and rising crude oil price. Decoupling? Depends on your definition of the term. The nosecone has come off this rocket, and the gyroscope has spun out of control," added Nadler.
Gold typically follows oil's direction and moves opposite to the U.S. dollar, as a weakened dollar encourages investors to buy gold, also normally considered a hedge or safe-haven during times of high inflation and economic uncertainty.
Gold, however, has not been "normal" of late. A MarketWatch article, Gold's recent slump bewilders investors, provides insights.
Check out CoinNews market resources at Live Silver, Gold & Platinum Spots, the Silver Coin Calculator and the Inflation Calculator.