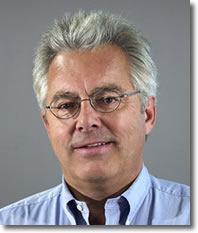 (Santa Ana, California) – Rare coin dealer and veteran California business executive, Don Willis, has been named President of the Professional Coin Grading Service (PCGS), a division of Collectors Universe, Inc. (NASDAQ: CLCT), effective October 7, 2008.
"In addition to owning his own rare coin dealership the past six years, Don has over 20 years of executive experience in growing corporate businesses," said David Hall, PCGS Founder and President of Collectors Universe.

"Don is a rare combination of world class coin expertise and solid corporate business experience. He began his business career in the field of Information Technology over 30 years ago, and ratcheted up his responsibilities with each business opportunity.

Before his move into his own rare coin business in 2002, Don served 20 years as a senior IT officer in several growing companies. He founded his own Internet business, a supply chain software company, in 1996 and raised $58 million in venture capital funding. In 2002 he left the software company he founded and took his entrepreneurial skills into the rare coin business to start his own dealership, Premium Numismatics of Huntington Beach, California."
"David Hall and I are excited to have Don Willis and his corporate growth experience and coin business savvy join Collectors Universe in this important position as President of PCGS. David's revolutionary vision and concept 22 years ago of independent, standardized grading has provided an extremely reliable form of consumer protection and greater confidence to the rare coin market. Now, Don will help us maintain and grow PCGS for the decades to come to keep PCGS as the industry standard in third-party certification," said Michael Haynes, Chief Executive Officer of Collectors Universe.
Willis commented: "PCGS is the most respected brand name in numismatics. For over two decades PCGS has set the standard in third party grading. PCGS has also become the number one online source of information for the numismatic community. I am very excited to join the team at PCGS and to help guide the company forward into the 21st century."
Since its founding in 1986, PCGS has certified the authenticity and grade of over 16 million coins with a total value of more than $18 billion. The popular PCGS Set RegistrySM program has over 36,500 U.S. and world coins sets registered by collectors and dealers.
For additional information about PCGS, visit online at www.PCGS.com or call toll-free, (800) 447-8848.
# # #