New York gold was driven lower during an earlier sell-off Wednesday, but recovered some of its losses to close above $900 an ounce after the US dollar showed weakness. A late oil rally and reduced inflation fears also lent support for the yellow metal.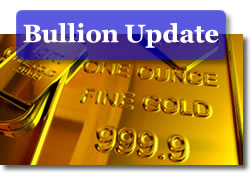 Oil gained $4.58 to close at $126.77 a barrel.
Silver gained the 9 cents it lost yesterday to close to $17.47 an ounce.
Platinum lost $7.30 to end at $1,738.10 an ounce. Goldman Sachs and Standard Chartered cut their platinum price forecasts for this year and next, lowering their expectations by $200-300 from previous forecasts.
Gold recovered from an intraday low of $895.20, closing to $902.90 an ounce for a loss of $13.60.
"The reality for the gold market is that inflation risks are leaving the price rapidly, courtesy of the weaker growth outlook and the fact that central banks are still trying to sound as hawkish as the underlying growth outlook allows them to be," said JPMorgan.
MarketWatch.com quoted Jon Nadler, a senior analyst at Kitco Bullion Dealer:
"…maintenance of $900 is now a top priority and $915 now becomes resistance…"

"…commodities remain under sector rotation pressure and the prospects for the dollar appear more positive as financial institutions are seen as having gone through the worst of the write-down phase of their assets in this crisis"
A falling greenback makes commodities like silver, gold and platinum, less expensive for overseas investors.
Gold typically follows oil and moves opposite to the dollar, as a weakened dollar encourages investors to buy gold, also considered a hedge during times of high inflation and economic uncertainty.
Bullion spots are available on the CoinNews page, Silver, Gold & Platinum Spots.
Check how inflation has changed the value of money over time using the CoinNews Inflation Calculator.