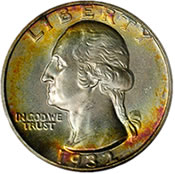 IRVINE, Calif. – Bowers and Merena Auctions, America's leading rare coin auction house, announces that it will auction the only 1932-D Washington Quarter graded MS-66 by PCGS in its upcoming Chicago Rarities Sale on April 15, 2008, in Rosemont, Ill.
The 1932-D Washington Quarter, Population 1/0 at PCGS, is part of the No. 1 ranked "Marquette-Yakima" NGC Registry Set of Washington Quarters 1932-1964, an extraordinary collection that contains a multitude of quality PCGS- and NGC-certified Washington Quarters, including some Population 1/0.
The complete collection will be auctioned in individual lots in Bowers and Merena's Chicago Rarities Sale.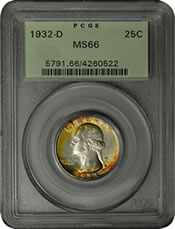 "The entire 'Marquette-Yakima Collection' is exceptional, but this 1932-D Washington Quarter is truly the best there is, the finest known and an absolutely superb example," said Steve Deeds, president of Bowers and Merena.
"It last sold in 2001, before Registry Sets popularized the collection of the finest examples. I can't remember the last time I have seen a coin of such magnitude and Bowers and Merena is proud to showcase it as the centerpiece of our Chicago Rarities Sale in April."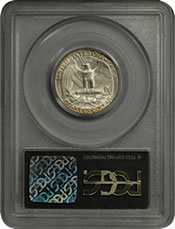 The Chicago Rarities Sale will offer an exclusive catalog of approximately 600 of the most extraordinary rarities available for auction, alongside the 1932-D Washington Quarter. Additional highlights and the entire catalog will be announced in the coming weeks and posted at www.bowersandmerena.com as information becomes available.
About Bowers and Merena Auctions
Bowers and Merena Auctions was founded in 1983 and has grown to become the world's preeminent numismatic auctioneer with more than half a billion dollars in rare coin and currency sales.
Bowers and Merena has handled four of the five most valuable United States coin collections ever sold, including the Louis E. Eliasberg Sr. Collection, the Harry W. Bass Jr. Collection, the Garrett Collection for The Johns Hopkins University, and the Norweb Collection.
For more information about Bowers and Merena and the Chicago Rarities Sale in April, call 800.458.4646. For media inquiries, ask for President Steve Deeds. Complete prices realized for all past auctions are available at www.bowersandmerena.com.
# # #