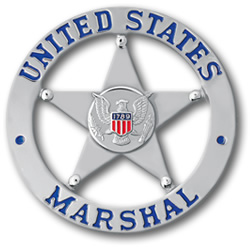 Commemorative coin legislation was reintroduced in the House of Representatives on July 1, 2010, that would honor the 225th anniversary of the founding of the US Marshals Service with a one ounce high-relief $5 gold coin and a standard sized silver dollar.
The U.S. Marshals Service was the first law enforcement agency in America. President George Washington appointed the first 13 U.S. Marshals on Sept. 24, 1789, which was two days after he signed the Judiciary Act of 1789 into law. Since then, US Marshals have served the Nation in varying capacities with distinction and honor.
The United States Marshals Service 225th Anniversary Commemorative Coin Act, H.R. 5680, was again brought forward by Rep. John Boozman of Arkansas, who introduced nearly identical legislation on June 10, 2009 that was numbered H.R. 2799.
Read the rest of this article »
{ 0 comments }