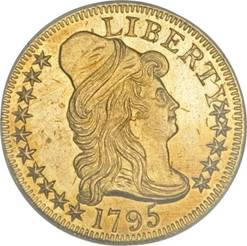 Dallas, TX – The #1 All-Time Finest Set of Lincoln Cents ever assembled (according to the PCGS Registry) is being offered by Heritage Auction Galleries in their Houston Signature® Auction, the Official Auction of the Houston Money Show of the Southwest.
The auction, December 4-6, 2008, includes important material from more than 230 consignors in the last major auction of the year. Some 7,000 lots include many Registry-level or Registry-leading pieces. Details can be found on the Heritage website, HA.com, where the auction is now posted; all lots are now available for inspection and bidding.
"This Houston auction contains three different offerings from the Estate of Jack Lee," explained Heritage President Greg Rohan. "Most important to bidders – and to the hobby – is Jack's #1 All-Time Finest Registry Set of Lincoln Cents, due to the importance of this series to so many American collectors.
Read the rest of this numismatic news article »
{ 0 comments }