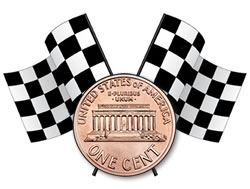 Sometimes there is more to a coin than its intrinsic or collectible value. This is one of those times …
Dale Earnhardt Sr. had won many races, but never the Daytona 500. That is, until Feb. 15, 1998 and the day after he first met six year old Wessa Miller.
Wessa suffers from Spina Bifida, a disabling birth defect that can lead to a variety of disheartening and life-shortening conditions. Wessa had a dream of meeting Earnhardt and that dream came true through the Make-A-Wish Foundation®.
Read the rest of this numismatic news article »
{ 1 comment }