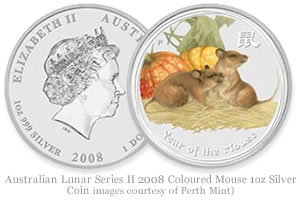 The Chinese calendar offers an intriguing system of time measurement that predates all other calendars. For coin collectors, its yearly changing of themes also makes it well designed for commemorative coins.
February 7 marks the start of the 'Year of the Rat', which occurs once every 12 years. (Several past, present and next occurrence years are, 1984, 1996, 2008, 2020.)
For this new year, there are several commemorative coins celebrating the event from at least two different countries.
Read the rest of this numismatic news article »
{ 0 comments }