IRVINE, Calif. — Bowers and Merena Auctions, America's leading rare coin and currency auction house, will conduct the Official Auction of the March 2010 Whitman Coin & Collectibles Baltimore Expo.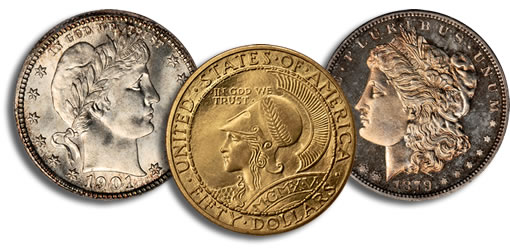 Scheduled for March 2-6 at the Baltimore Convention Center, the sale will present over 3,300 lots of important United States coins and currency. Ponterio & Associates, division of Bowers and Merena, will present more than 2,400 lots of world and ancient coins and currency.
"We have an impressive selection of rare U.S. coins and notes set for auction at the upcoming March 2010 Baltimore Expo," stated Bowers and Merena president Steve Deeds. "Anchoring the sale is a trio of extremely important coins, all of which have been off the market for decades."
Read the rest of this numismatic news article »
{ 0 comments }