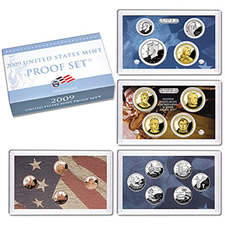 2009 US Mint Proof Set sales were on fire during their inaugural launch week.
While the annual sets are always exceedingly popular, the latest one took the Mint by storm. Amazingly, 437,178 of the sets were sold from Monday, June 1, to Sunday, June 7.
The high volume was not without consequences. Most collectors who ordered during the opening hours needed a booster shot of patience.
Purchasing the proof coins online was like waiting for store doors to open on Black Friday morning. But much worse for the Mint, tens of thousands of collectors were trying to rush through their store front in a matter of hours. The jam caused long wait times and forced the Mint to briefly shut down online sales to… dare we say, reboot?
Read the rest of this numismatic news article »
{ 5 comments }