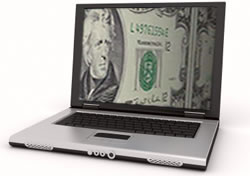 We've said it before … "The emergence of Internet on-demand videos has not only provided the excitement of action-packed movies that can be viewed straight from your computer, but the availability of interesting, educational and free video content."
However, just like it's nearly impossible to find good videos on minting coins, it's difficult to track down and find good videos on making and printing currency.
There's naturally a security component of having to hide facets of producing money and perhaps that's one reason so few videos are available. Fortunately, there are at least two videos worth recommending that cover the creation and design of currency.
Read the rest of this numismatic news article »
{ 0 comments }