Dallas, TX. Bidding described as "astronomical," "incredible," "feverish," and "stunning" greeted the long awaited Large Cent Collection of Walter Husak at Heritage's Official Auction of the February 14-16, 2008 Long Beach Coin Expo.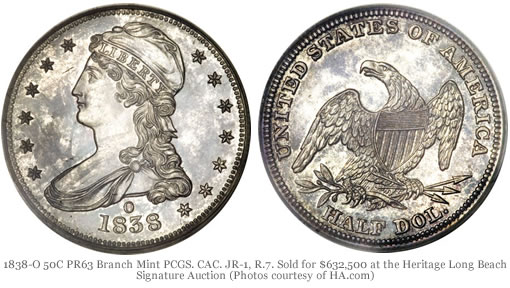 Prices Realized from the Husak consignment exceeded $10.7 million, and another $4.6 million from the Southwest Collection, with these two incredible consignments (out of 220 consignors) accounting for half of the proceeds.
After adding proceeds from the Token and Medal session, the Final Session Auction and all Post Auction Buys, the total prices realized are expected to exceed $25 million.
Read the rest of this numismatic news article »
{ 0 comments }