The British Royal Mint is celebrating the 25th anniversary of the decimal £1 coin with two special and spectacular 14-coin proof collector sets. The rare commemorative 22-carat gold proof set and the .925 sterling silver proof collection each bear reverse designs that have been used on pound coins during the last twenty-five years.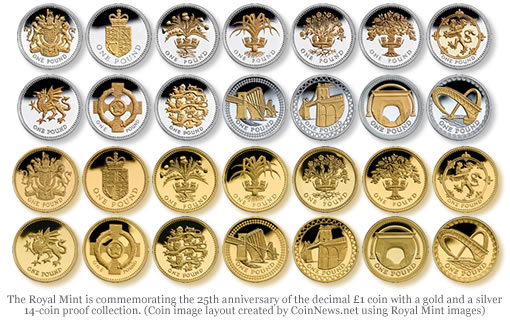 Both sets of coins look exceptional. One thing, however … Do not get too excited about the gold proof set. The coins are already extremely rare. With the Mint only producing 150 sets worldwide, few will ever see them in person.
For an added contrast to the silver proof coins, the Royal Mint added 24-karat gold plating to each coin's designs, making them "pop" with extra detail.
Read the rest of this numismatic news article »
{ 3 comments }