Legislation has been reintroduced in the Senate that would authorize the United States Mint to produce Saint-Gaudens Ultra High Relief bullion coins in palladium.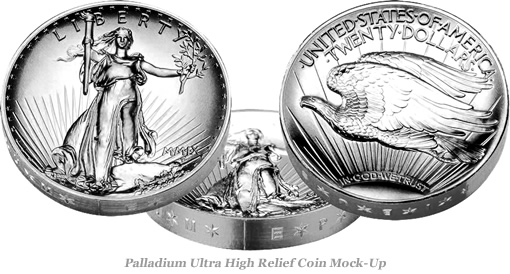 Details are sparse since the legislation has yet to be published by the Government Printing Office (GPO). The bill, S. 758, was only introduced Wednesday.
History, however, provides insights. Senators Max Baucus [D-MT] and Jon Tester [D-MT] sponsored S. 758 and they also introduced S. 2924 for the same purpose last year. That bill was similar to an earlier and unanimously passed House version, H.R. 5614. The Senate failed to take action on either before the new year, and both died with the end of the 110th congress.
Read the rest of this numismatic news article »
{ 4 comments }