Professional Coin Grading Service (www.PCGS.com) today revealed additional steps it is taking to improve its ability to detect altered coins.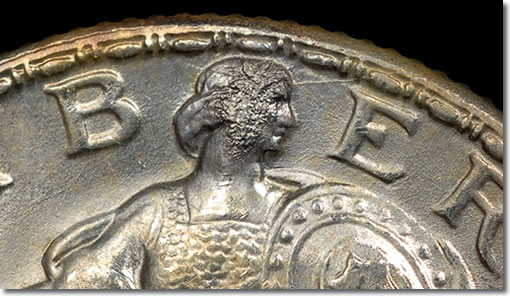 This detail image of a "doctored" Standing Liberty quarter shows the decomposition of soft metal that was applied to the coin and shaped, apparently with a jeweler's engraving tool, to simulate a "Full Head." (Photo courtesy of PCGS.)
PCGS announced that it has a process in development which will detect any foreign substance on a coin's surface, and also announced a major lawsuit filed against alleged coin doctors.
According to PCGS officials, in conjunction with the development of coin recognition technology launched in March of this year, PCGS has been developing a process to detect foreign materials and other enhancements to a coin's surfaces.
Read the rest of this article »
{ 2 comments }