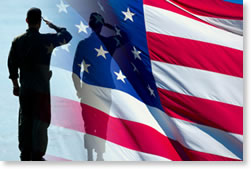 A newly introduced Senate bill would create commemorative coins to celebrate the establishment of United States Army, its heritage and role and to honor the men and women who serve and have served.
The bill was first introduced on January 30, 2008, by Senator Daniel K. Inouye [D-HI] and cosponsored by Senator James M. Inhofe [R-OK].
As is typical for commemorative coin legislation, few details of the coin design are provided outside required inscriptions and general guidelines. Should the bill become law without changes, the coins would be minted and sold by the United States Mint in 2011.
The legislation is S. 2579 and titled, United States Army Commemorative Coin Act of 2008. It would create three commemorative coins:
Read the rest of this numismatic news article »
{ 1 comment }