IRVINE, Calif. – Bowers and Merena, America's leading rare coin and currency auction house, realized an impressive $5.9 million with its 1,000-lot Chicago Rarities Sale. The auction was conducted in a single session on April 15, 2008, with Internet bidding taking place prior to the sale through the Bowers and Merena website, www.bowersandmerena.com.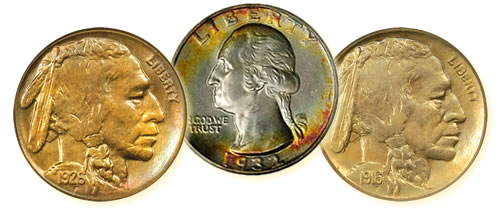 "We are very pleased with the excellent results achieved by this sale," stated Bowers and Merena president Steve Deeds. "It is an honor for us to be trusted with the sale of such important numismatic rarities in a dynamic market.

My heartfelt thanks goes out to all of our consignors without whose support we could not maintain Bowers and Merena's position as America's preeminent numismatic auctioneer.

And, of course, I cannot forget our loyal bidders—you also have my sincerest thanks for contributing to another successful Bowers and Merena Rarities Sale. May you cherish and enjoy your recent acquisitions for years to come."
An impressive selection of Buffalo Nickel rarities led the way in prices realized for this sale.
Read the rest of this numismatic news article »
{ 1 comment }