The worldwide launch of the bullion 2011 Kangaroo Gold Coins will begin on Tuesday, September 14, 2010, The Perth Mint of Australia has announced.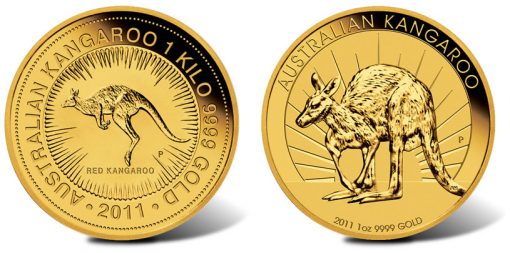 The 99.99 percent pure gold coin series is one of the most popular offerings from the Mint, featuring varying sizes, limited mintages and annual changing designs.
"A fresh new interpretation of Australia's most famous native animal appears on the 2011 Australian Kangaroo" in the 1 ounce, 1/2 ounce, 1/4 ounce and 1/10 ounce sizes, states the Mint.
Read the rest of this article »
{ 1 comment }