The United States Mint today at noon ET placed Lincoln cent two-roll sets on sale for $8.95. The product offering, officially titled 2010 Lincoln Cent Coin Two-Roll Set "Preservation of the Union," includes two rolls of the pennies.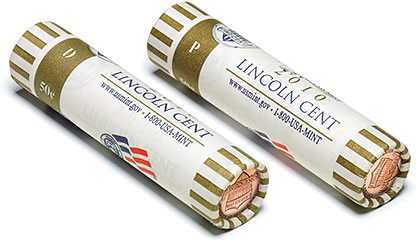 One roll contains 50 coins struck from Philadelphia while the other roll holds coins minted from Denver.
The new coins were actually released into circulation on February 11, 2010. The U.S. Mint on that day held a special ceremony in Springfield, Illinois — where Lincoln spent most of his adult life. Until today, however, those interested in owning the cents did not have an opportunity to get them directly from the U.S. Mint, although more and more have been appearing lately in daily change.
Read the rest of this article »
{ 3 comments }