In preparing to launch new products on Dec. 14, the United States Mint unveiled images this week of the first dollar from its multi-year program of American Innovation $1 Coins.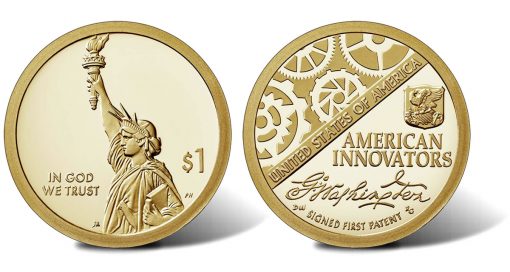 Designed by Justin Kunz and sculpted by Phebe Hemphill, series dollar obverses (heads side) depict the Statue of Liberty in profile with inscriptions "IN GOD WE TRUST" and "$1." This image will be shared across all 57 coins in the program.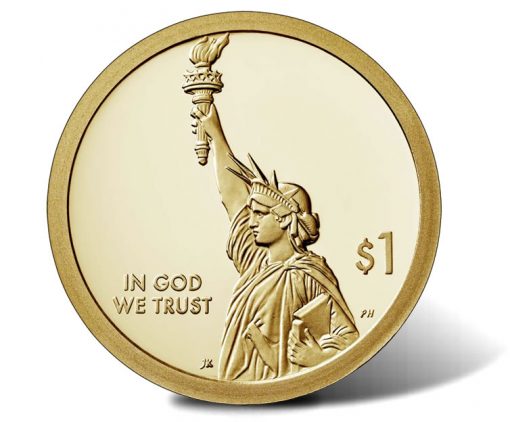 Dollar reverses (tails side) will be unique to an innovation or innovators honored from each state, District of Columbia, and the five U.S. territories.
This year's Innovation dollar introduces the series with a reverse paying homage to President George Washington who issued the first U.S. patent to Samuel Hopkins on July 31, 1790, for developing a process for making potash.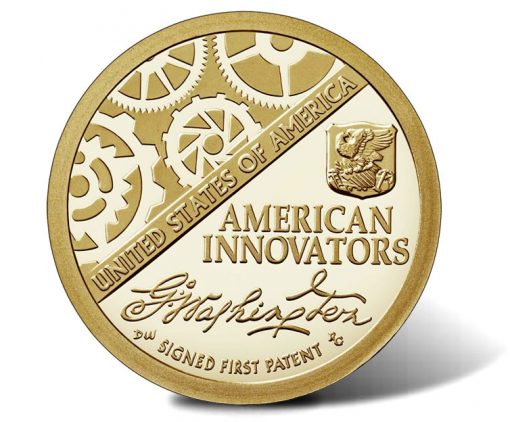 Designed by Donna Weaver and sculpted by Renata Gordon, it features Washington's signature, stylized gears to represent industry and innovation, and a privy mark-like collage showing an eagle atop tools within a shield. Inscriptions include "UNITED STATES OF AMERICA," "AMERICAN INNOVATORS," and "SIGNED FIRST PATENT."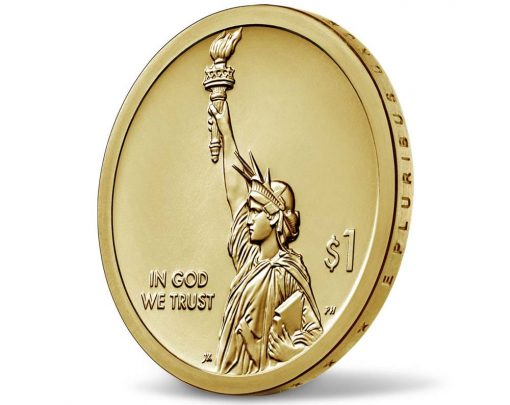 Edges of dollars are incused with their year of minting, a mint mark, and "E PLURIBUS UNUM."
| | |
| --- | --- |
| U.S. Mint image of one of their dollar roll products for release Dec. 14. | U.S. Mint image of one of their dollar bag products for release Dec. 14. |
Beginning in 2019, four new Innovation dollars will be released annually bearing different reverses. The series will conclude in 2032 with the last four designs.
Dollar coins have not been released into circulation since 2011. The U.S. Mint produces them in collector finishes solely for its numismatic products.