Six weeks after its release, the San Francisco Mint's proof American Silver Eagle is drawing from nearly triple to more than quadruple its issue price.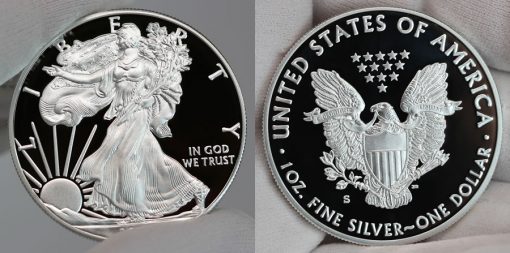 Limited to 75,000 in its initial release within the 2017 Congratulations Set ($54.95), which sold out within minutes of its April 4 launch, the next chance at another one from the United States Mint is sometime later this year as a part of the 2017 Limited Edition Silver Proof Set. How many and when this set becomes available are unknowns. Last year's limited edition set was restricted to 50,000 units.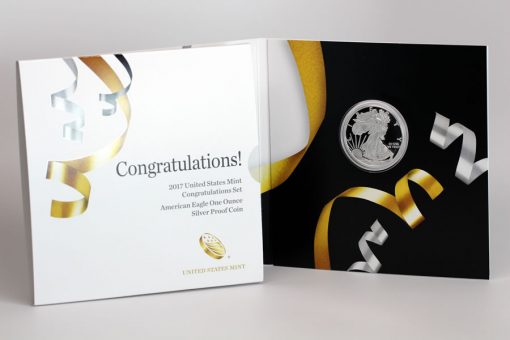 The coin's storyline is supporting some bullish appetites. Secondary market prices are ranging from about $140-$150 for an original 2017 Congratulations Set to about $220-$245 for a 2017-S Proof Silver Eagle graded 70. In between are 69s moving for about $130 to $145.
In contrast, prices for a standard West Point 2017-W Proof Silver Eagle span from its issue price of $53.95 to graded 70s for $80-$85. The U.S. Mint sold 250,850 through the first week of May.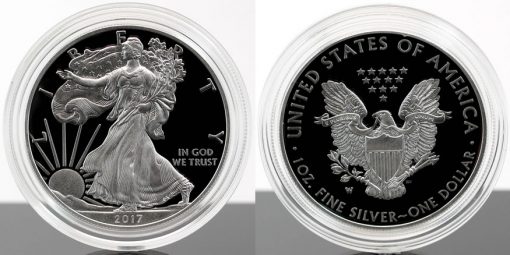 The only visual difference between the standard and the more limited Silver Eagle are mintmarks of either 'W' or 'S'.
Finally, below are a few more CoinNews photos of S-Mint American Silver Eagles.