The Citizens Coinage Advisory Committee (CCAC) met by teleconference Monday, Aug. 10, to look over a fresh set of candidate designs for next year's $10 gold coins honoring Nancy Reagan.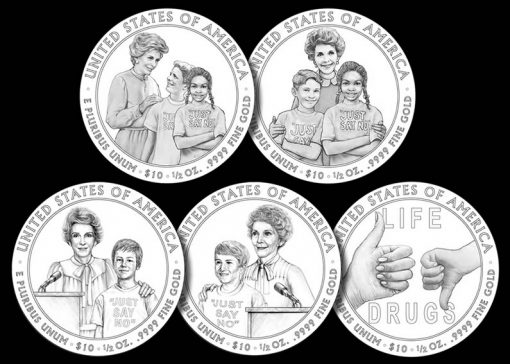 Earlier designs went under the microscope in June, reviewed by the CCAC and Commission of Fine Arts (CFA). Both bodies agreed on a portrait of Mrs. Reagan for the obverse or heads side of each coin, which she also favored, but they suggested further development on artwork for the reverse.
Two new and three reworked designs were unveiled for Monday's meeting. The first one, preferred by Mrs. Reagan and shown directly below, won CCAC approval in a 6 to 3 vote. It shows the former first lady holding two young children with "Just Say No" shirts, highlighting her anti-drug campaign.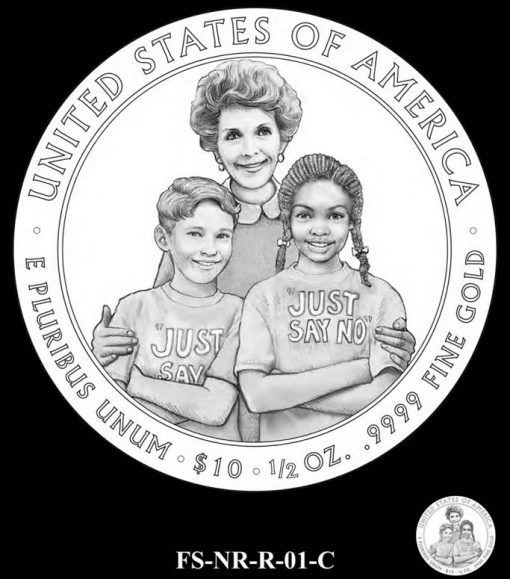 Few living subjects have appeared on U.S. coins. With that in mind, CCAC members expressed appreciation for Mrs. Reagan's participation in the design process and they gave significant weight to her preferences. Limited moments of dissent focused around the brevity of symbolic designs for review — some members wanted to see more like #5, and that the selected design will break an unwritten prohibition on two-headed U.S. coins.
The CFA is expected to look at the five designs as well and it's likely that they'll also select #1.
Here are larger images of the other designs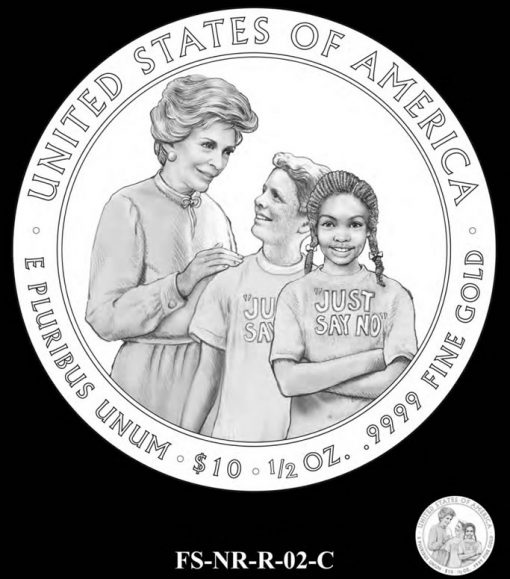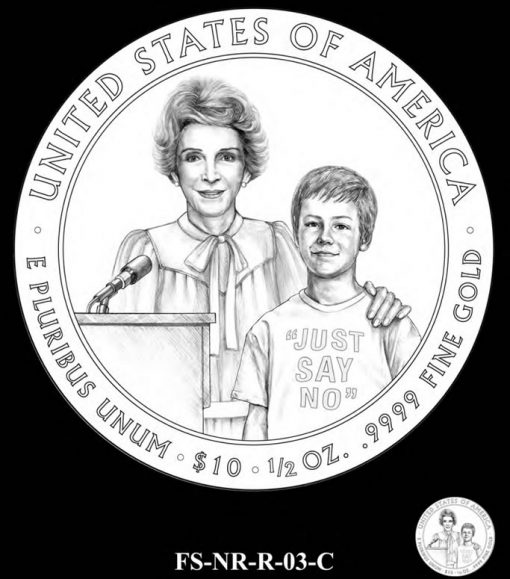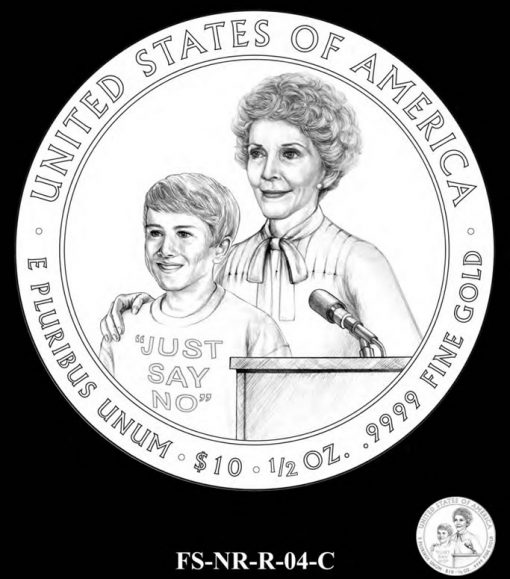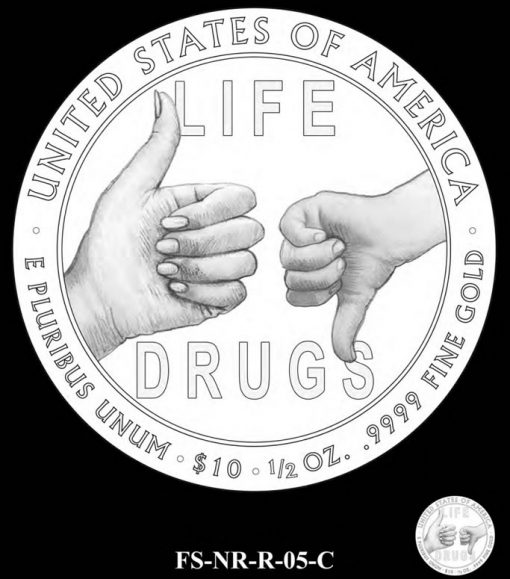 2016 Nancy Reagan First Spouse Gold Coins will be issued in collector proof and uncirculated finishes, each in one-half ounce .9999 fine gold. These coins will mark a conclusion to the U.S. Mint's series that honors the spouses of U.S. Presidents who are no longer living. Ronald Regan's will also be honored next year on coins in circulating and collector finishes, marking an end to the series of Presidential $1 Coins.